Mining Corner
Built By: Torsten K
Description: A combination of a standard length and a corner, with a spur for some light switching. The spur track is Minitrix (I still had a lot of that track and nothing to do with it). The Minitrix switch is modified to be driven by an old Tillig underground switch motor, something I had laying around for at least a decade now. Both are controlled by a home-built DCC decoder. I plan to add switches to the module to control it more directly, too.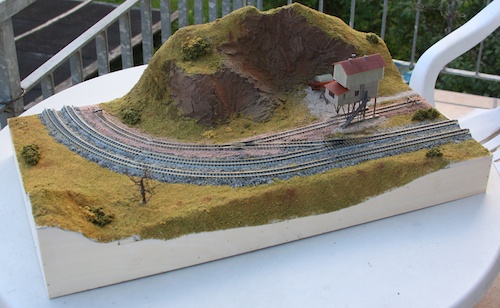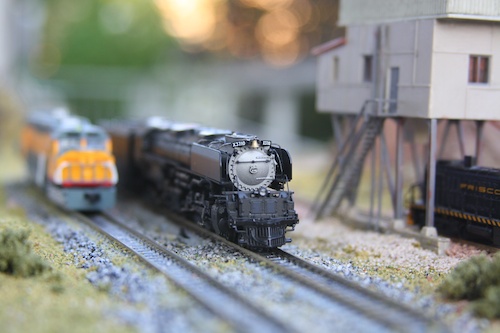 Construction: Basically like Photo Backdrop, but with a single plank as underground so it was easier to position tracks, underground equipment and so on, making it much more like a box.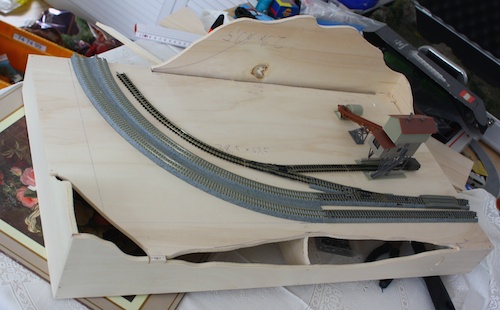 To form the landscape, instead of the expensive paper with wires, I used aluminum mesh to form the basic structure, and then used plaster on top to create a solid and stable surface.